For the first time, ranked-choice voting (RCV) will more than likely determine who will fill one of the toughest jobs in America. Nearly 800,000 New Yorkers voted early or on election day in the City's Democratic mayoral primary by ranking their top five candidates on the ballot. While other notable cities (San Francisco, Minneapolis, and St. Paul) have implemented and used RCV for years, this primary certainly served as its introduction to masses.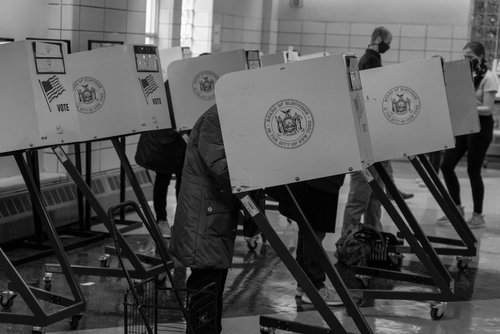 Advocates of RCV tout its guarantee that a candidate with majority support – that is, 50% plus 1 – wins his or her election. In elections that have more than two candidates, often the winner does not secure a majority but rather a plurality of the vote. Plurality winners simply come in first: They receive the most votes and are deemed the victor regardless of if an actual majority (50% plus 1) of voters wish to see them in office.
With RCV, if no candidate secures 50% plus 1 after the first round of ballot counting, the majority (rather than plurality) winner is determined after rounds of reallocation and tabulation. To begin this process, the candidate who had the least first place votes will immediately be eliminated. Then, the candidates ranked second on those ballots that have the now-eliminated candidate ranked first will be tallied. After this count, the candidate with the fewest votes will immediately be eliminated. This process repeats until two candidates remain and one has won a majority of the remaining votes.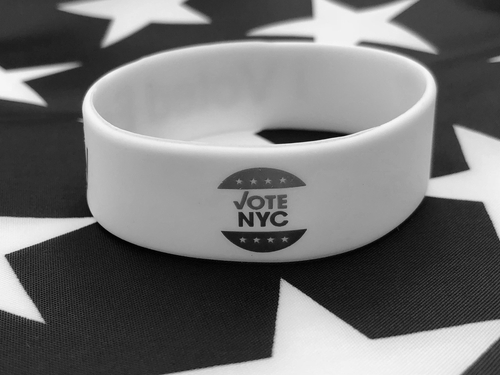 While 13 Democrats vied for the nomination, only eight were deemed as viable candidates participating in debates and they garnered the most media attention. However, voters were only allotted five positions on their ranked-choice ballot. With the crowded field and allowance of a top five ranking, it was always going to be difficult for a candidate to secure a majority without triggering the reallocation and tabulation process. And, after the initial tally on June 23, Brooklyn borough president Eric Adams lead the field with 31.66% of first place votes followed by former civil rights attorney and MSNBC analyst Maya Wiley with 22.22% of first place votes.
Two weeks after election day, given the City's demographics and voting history, Brooklyn borough president Eric Adams can now officially call himself the presumptive future Mayor of New York as he secured the Democratic party's nomination yesterday. Republican nominee Curtis Sliwa – founder of the Guardian Angels and cast member of Netflix's Fear City – will need a political miracle to defeat Adams.
Adams ending up winning just over a majority, 50.5%, in the final round – Round 8 – of ranked-choice voting. As a former New York City Policy Officer forcing public safety issues to the forefront of the primary, Adams was able to stand out from the pack. He released a plan for both reducing crime and reforming the New York Police Department that includes a focus on gun violence, mental health, and increasing the number of officers on the streets – a stark contrast to the more progressive wing of the Democratic party. Adams stayed on message and voters saw him as the candidate that would successfully tackle crime and safety – the issue that arguably was number one on their minds.
Adams is also a former New York State Senator, serving seven years in Albany. And according to the Washington Post, City business leaders and lobbyists believe Adams will be more friendly towards the City's real estate and business community than Mayor de Blasio.
Would you like more information on this year's state and local elections? Contact Meghan Holihan.