By: Jordan Rodell, Legislative Issue Manager and John Foulkes, Senior Legislative Policy Analyst
Date: November 12, 2021
North Carolina is five months late on approving a state budget for FY 2022 and 2023 and pressure is mounting on leaders to show results. The ongoing drama in Raleigh is a rehash of a similar budget fight that took place in 2019. Two years ago, North Carolina lawmakers failed to pass a budget because of roughly the same policy differences that are stopping them today: Medicaid expansion, education spending, raises for state employees, and the state's corporate tax rate. Current state law inadvertently encourages inaction by directing the government to continue the spending levels of the prior budget when there is no new budget.
The Senate passed its version of the budget on June 25, and the House passed its version on August 17. Both versions of the budget, with the support of some Democratic members, passed with veto-proof majorities. House and Senate leaders worked out the differences between their budgets in late September, which was then shared with the Governor to begin negotiations. Neither the budget agreed upon by legislative leaders, the Governor's counteroffer, nor subsequent counteroffers have been released to the public.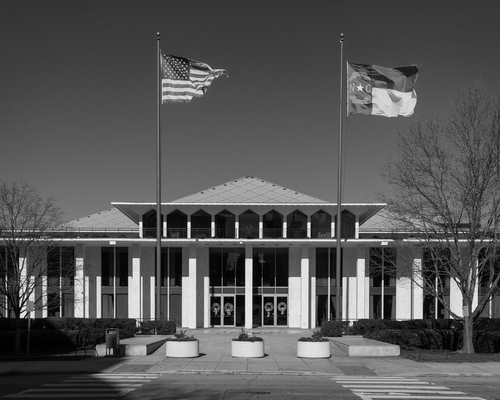 The Power Players 
North Carolina has a split government, with Democrats controlling the Governor's mansion and Republicans controlling both chambers of the General Assembly. On one side, negotiations are being led by Governor Roy Cooper (D), who is flanked by the head of the Office of State Budget and Management (OSBM) Charlie Perusse. Perusse has provided budgetary and economic analysis to support negotiation efforts and took a leading role in formulating Governor Cooper's executive budget proposal. Senate Minority Leader Dan Blue (D) and House Minority Leader Robert Reives (D) have also taken part in negotiations with the Governor. On the other side, representing the Republican majority in the General Assembly, are House Speaker Tim Moore (R) and Senate President Pro Tempore Phil Berger (R).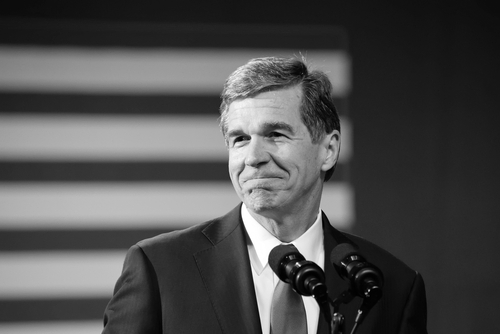 Many observers in North Carolina are hoping the state's leadership can avoid the fate of the 2019 budget negotiations. Cooper, Moore, and Berger were all in office at that time and took part in the failed budget process. When the negotiations failed, Moore and Berger attempted to push through their budget anyway, and Cooper vetoed it. The General Assembly had to subsequently pass a series of "mini budgets" to increase funding for certain sectors of the state government.
State of the State
As the budget process began this past spring, the North Carolina economy was on the road to recovery. The recession instigated by the COVID-19 pandemic, perhaps surprisingly, did not blow a hole in the state budget. North Carolina collected $9.5 billion in General Fund revenue while incurring $6.6 billion in expenditures during the first four months of FY 2021. The state entered FY 2021 with a $1.5 billion unreserved balance and over $1 billion in its rainy-day reserves and savings.  
A February 2021 report from the Fiscal Research Division of the North Carolina General Assembly was optimistic about the economy's rebound. North Carolina's large banking and technology sectors, which in many respects were unharmed by the economic effects of the pandemic, helped the state recover faster than other parts of the country. Much of the state's tax revenue is generated by medium- and high-income earners. These earners found it easier to transition to work-from-home status, protecting their paychecks and Raleigh's revenue stream. North Carolina collected $29.7 billion in revenue during FY 2021, which was $190 million more than expected by the OSBM and General Assembly analysts.  
On top of North Carolina's healthy fiscal situation, the state has also received $5.4 billion in federal funds from the American Rescue Plan Act (ARPA). How to spend this significant surplus has become a matter of debate in Raleigh.
Same Book, Different Pages
Top among the issues that threaten to breakdown the negotiations is the issue of Medicaid expansion and the state corporate tax rate. The Tar Heel state is one of 12 that have not expanded Medicaid as part of the Affordable Care Act. Governor Cooper campaigned on the issue in 2016 and 2020. His executive budget proposal included a provision to expand Medicaid eligibility to an additional 600,000 low-income North Carolinians who earn less than 138% of the federal poverty level, or $17,609 for a one-person household. The Kaiser Family Foundation states that North Carolina could receive over $1.2 billion in federal funding for expanding Medicaid.  
While Republican leaders in the state have been opposed to Medicaid expansion, Senate President Berger recently stated that it was a "trade that was worth considering" to reach an agreement with Governor Cooper. However, Speaker Moore has affirmed that expansion does not have enough support within the Republican caucus to pass the house chamber. Some North Carolina Republicans have argued that Medicaid expansion is too expensive and would promote dependency on the government.  
Democrats and Republicans are about as far apart on Medicaid expansion as they are on the issue of the corporate tax rate. Early versions of the General Assembly's budget bill would have completely phased out the state corporate income tax by 2027. Tax cuts were not present in Governor Cooper's executive budget proposal. As stated by Senate President Berger, "We're apart on the tax package, and those are things that I felt like…we continue to not be close enough to say that the gap is being eliminated."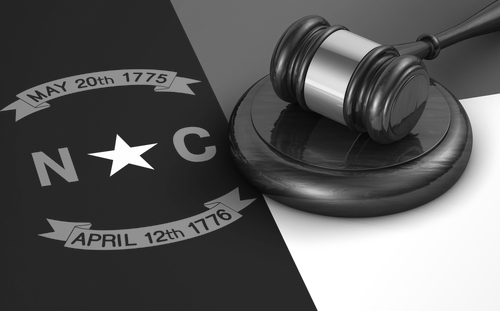 Landing on the Same Page
Despite the fierce differences over Medicaid expansion and corporate income taxes, Governor Cooper has said that he and Republicans are in agreement on the "vast majority" of the budget, which Republican leaders later confirmed. Both sides of the aisle agree on water and sewer infrastructure projects, capital projects for state universities and community colleges, and expanding broadband internet to rural areas of the state. Studies show that up to 1.1 million North Carolinians lack broadband access, giving the issue urgent priority following the stresses of the COVID-19 pandemic.  
Governor Cooper's proposal to spend the federal ARPA funds includes $1.2 billion in funding to ensure broadband access in the state. This summer, the Republican-controlled House unanimously passed HB 947, which would add $340 million to a state program that allotted grants to expand broadband in rural areas. The measure would also provide $400 million in funding to every county in the state to increase broadband access. An earlier version of the budget debated in the Senate included $473 million to provide grants to providers to expand broadband availability in rural areas, though this was removed in more recent versions of the measure.   
As one of the few areas of bipartisan agreement, broadband expansion will likely receive a significant amount of funding in a future budget or in a separate appropriations measure should negotiations fail.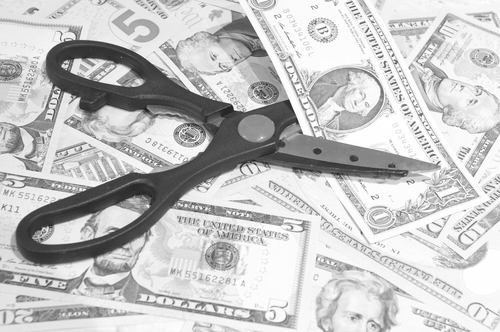 What Happens Next?
Though Democrats and Republicans in North Carolina agree on expanding broadband access to rural areas, their differences in Medicaid expansion, education spending and corporate taxes may sink their budget efforts. Speaker Moore and Senate President Berger have both suggested that they are prepared to soon push through their version of the budget without coming to an agreement with Governor Cooper. Moore stated to the press that they could have a vote on the budget next week if votes on redistricting do not hold up the floor schedule. The Republican leadership hopes that, in this scenario, they would be able to attract enough moderate Democratic votes in both chambers to overcome a veto, as they did when they passed the initial versions of their budgets.  
Though Governor Cooper, Speaker Moore and Senate President Berger are all publicly optimistic that they will come to a deal, sources in the state indicate that they are still far apart on the key issues. North Carolina's budget chaos may soon sputter out in the coming weeks should a deal be reached, or the General Assembly leadership returns to a path of mini budgets. 
Do you want know more about how North Carolina or other states plan to use their budgets next year? Discover how the Stateside perspective can help advance your policy objectives and schedule a demo today.