By: Meghan Holihan, Senior Director of Corporate Affairs | October 19, 2021
While most national news has been focused on the upcoming Virginia gubernatorial race, voters in New Jersey will also be heading to the polls to elect a governor and state legislators on November 2. Governor Phil Murphy (D) is vying for a second term and Democrats are also looking to maintain their stronghold on the legislature.
Just as we saw in the 2020 cycle, the coronavirus has taken center stage in the gubernatorial contest with Republican hopeful Jack Ciattarelli challenging Governor Murphy's leadership and unilateral actions that, among other things, placed the state under a Stay at Home order and implemented a face mask mandate. Yet, the governor has not shied away from yielding his power close to the election: He issued an order in late August that required all pre-school through Grade 12 personnel to be fully vaccinated by October 18, or be forced to be tested on regular frequency.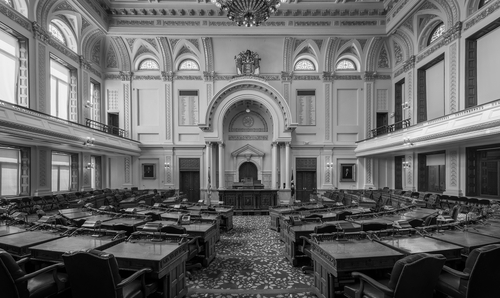 While the polling suggests that a win for Governor Murphy is the most likely scenario, Ciattarelli has been consistently chipping away at the governor's lead. However, the most recent poll still has the governor with a nine point lead, far outside of the margin of error. If Governor Murphy does win re-election, COVID-19 and the effects it has had on the state's economy, just as it has driven this campaign, will arguably still be the top issues driving decisions in his second term.
Want to know more about the 2021 New Jersey elections? Contact Meghan Holihan