By Stephanie Reich, Vice President, State and Local Issues
As state and local governments move toward reopening and the next phase of restarting the economy, government relations professionals need accurate resources that monitor and track all that needs to be done and undone for businesses to function in the new normal. At the state level, does this mean every Executive Order or Emergency Act needs to be undone? What about those issued and enacted at the local level? Tracking all of this feels very much like the famous Abbott and Castello Who's On First? comedy routine. Hopelessly confusing and infuriating. 
I've spent nearly twenty years finding strategic ways to better our communities even amid the complex layers of national, state, and local rules and I am here to help navigate these changes with you. The rapid changes in the last two months have forced shifts in how we all work and live, and for businesses and local governments, accurate information is crucial to moving the country forward. 
Since the global outbreak of the coronavirus all 50 states, U.S. territories and the District of Columbia have issued over 1,250 Executive Orders. That number does not include the additional rules and laws issued by numerous cities, counties, towns, and villages – enough to leave your head spinning. If we learned anything during the early days of COVID-19, it's that governors, legislators, mayors and boards of supervisors all reacted in attempts to stop the virus from spreading and protect the health and well-being of their residents, businesses and economies.
But much like other debates that surround the balance of powers between state and local governments (minimum wage, paid leave, and gender-neutral bathrooms, to name a few), what are businesses to do if a mayor issues an executive order that conflicts with one from the Governor of the state? Questions like: "Do the rules of preemption apply?" or "What about Home rule?" can weigh you down. While we can easily go down the rabbit hole of legal analysis and constitutionality, we often cannot wait for legal challenges to make their way through courts or take a "wait and see" approach.
As we watched governments respond to the pandemic, one by one cities and counties closed beaches and stopped short term rentals leading to a new and evolving patchwork of rules. As early as late March localities in New Jersey, North Carolina, and California banned owners from engaging in temporary rentals. With over 500 cities in California alone, the impact was swift and confusing. Did it only apply to homes and condominiums? What about hotels and timeshares? Is there an expiration date? Does the ordinance enacted by the city comply with the county order?
Another example of current confusion is the quick and temporary changes to state alcohol licensing laws and regulations. In my home region of Maryland, Virginia, and Washington, D.C., customers can purchase cocktails to go (if food is purchased) via curbside pick-up or delivery. While Texas has relaxed some regulations, bars selling drinks for delivery and takeout cannot mix and seal their own cocktails; the alcohol needs to remain in the manufacturer-sealed containers. But these new rules are not always consistent across a state. Cities like New York City and Atlanta also made their own changes. Atlanta has issued a 60-day waiver for restaurants to sell alcohol to-go and New York City restricted offerings to take-out and delivery only. For businesses with locations in multiple cities or states, staying on top of the rules can quickly become a full-time job.  
Are you confused about how to keep track of what is going to be rescinded by governors and mayors? Or, how about new orders, bills, and ordinances? Not to mention the budget deficits and gaps that need to be closed. How will businesses be affected? Is your team prepared to keep track of the mounting introduction of fees, taxes, and new requirements? Your boss will certainly want to know.
Don't worry; we are here to help. I can speak on behalf of my team of Local Associates by saying there's no one better equipped to help manage all that is adrift.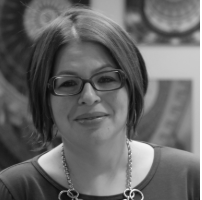 Stephanie Reich provides our clients with advocacy consulting, strategic planning and State and Local Groups engagement support. As vice president of state and local issues, she manages Stateside's Local Government Monitoring practice. With nearly 20 years of corporate government relations and public service experience Stephanie brings Stateside clients unique expertise and an extraordinary network. Complete bio here.