As of last week, you may have noticed changes to the Legislative, Regulatory and Local Government Alerts we deliver to you as part of our monitoring services. 
Image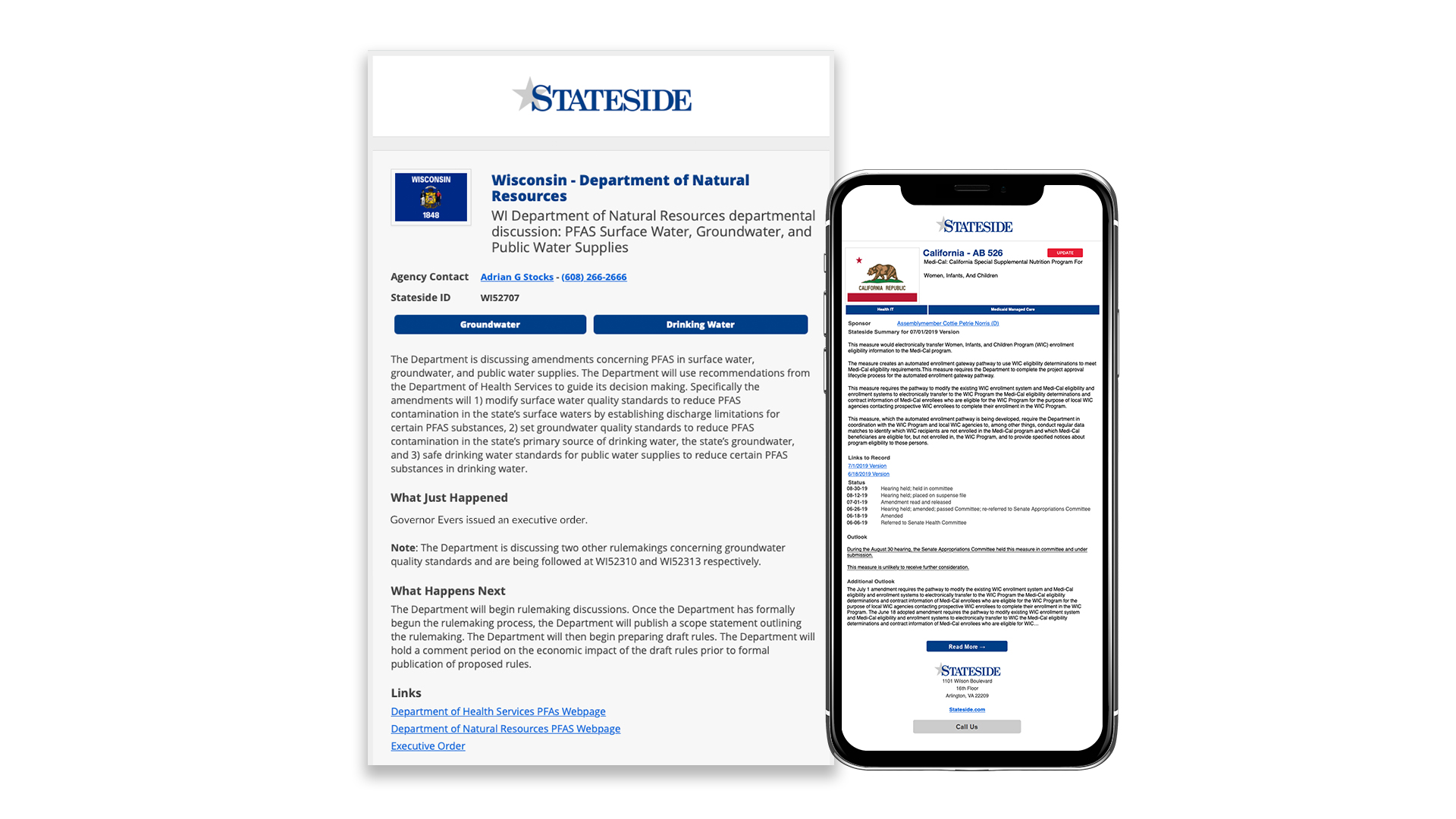 You will continue to receive the same Stateside-curated summaries, solid content and outlook that we have been delivering to our monitoring clients, but with a refreshed appearance. 
And some new functionality…Alerts will be easier to view on your mobile devices. 
Updated Alerts will be clearly marked, with the new information underlined. 
You can now link directly from the Alert to additional detail on your StateLink monitoring portal with just one click.
You can also link directly to our website for additional State and Local government resources, such as the 2020 session chart, partisan splits, lists of elected and appointed state officials, elections results and more – all optimized for your mobile devices.
All of our changes were made with you in mind – and more will follow. Please do not hesitate to call (703) 525-7466 or email us with your feedback!