By: Trevor Guthrie, Legislative Issue Manager | October 6, 2021
Across the United States, students and teachers have returned to campuses for the third school year affected by COVID-19. Unfortunately, though, pandemic safety precautions related to in-person learning look different in every jurisdiction. Policies vary widely across states and localities, creating a challenge for school leaders to provide direction to staff, students, and parents accurately.
Governors are issuing executive orders and using their authority to direct state agencies to release guidance for schools. Many executive actions have been met with legislation challenging governors' authority. On top of this, local education agencies (LEAs) are trying to find creative ways to fight back and assert their autonomy.
There is much uncertainty for school leaders to navigate.
Governors Exercise Executive Authority
A plethora of unilateral executive actions directs how state public health departments, education departments, and school boards implement education policies. 
Eight governors ordered their administrative agencies to ban mask mandates in schools.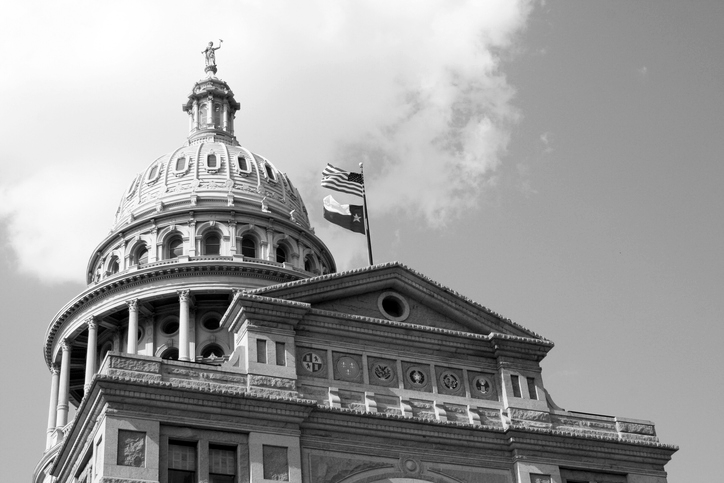 Seventeen governors have directed their state education authorities to implement mask mandates as schools open this fall. The remaining states have released policies allowing for school districts to determine mask mandates themselves. 
State Legislators Take Action
State legislators are not sitting on the sidelines when it comes to the debate over school safety. Several measures are in place to check the authority of governors.
Several legislatures have passed measures to ban mask mandates—for example, Utah H.B. 1007, introduced by the Majority Assistant Whip Val Peterson (R). Texas Representative Jeff Leach (R) introduced H.B. 141, codifying Governor Greg Abbott's (R) executive order banning mask mandates. Alabama Representative Andrew Sorrell (R) has introduced H.B. 11 to ban mask mandates, empowering parents as decision-makers. Like Florida State Senator Gary Farmer (D), other state legislators have taken a different approach to combat mask bans. State Senator Farmer sent a letter to the Board of Education alerting them that their voucher program to let students transfer out of public school requiring masks will not be allowed under state law.
Local Education Authorities Take Matters Into Their Own Hands
LEAs have also taken matters into their own hands, defying executive orders and issuing mask mandates. Some LEAs like the Texas City Independent School District and the Paris Independent School District have included masks in their dress code to defy a Governor's mask ban.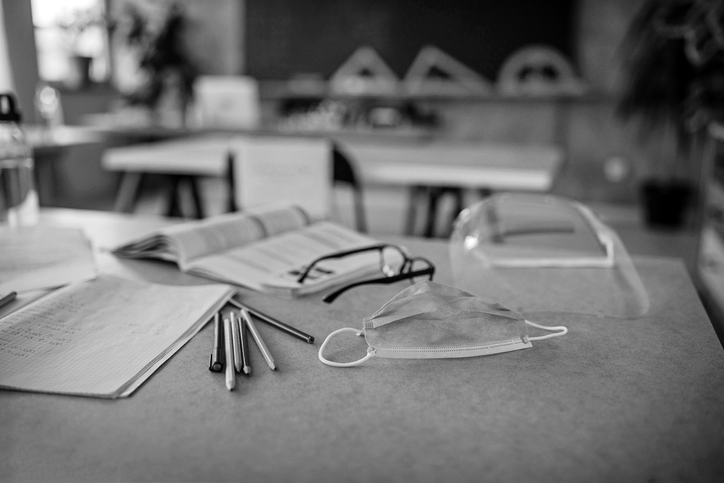 In response to defiant school boards, governors have defended their authority by threatening to withhold state funds from districts requiring masks and implementing other COVID-19 mitigation measures. United States Education Secretary Dr. Miguel Cardona has alerted state governments that withholding state funds violates the American Rescue Plan.
Overlapping Jurisdiction Leads to Uncertainty
Overlapping jurisdiction in public health matters due to the pandemic has confused every policy arena from education to health care to labor. 
In Arkansas, a county judge has temporarily blocked a state-issued mask mandate citing judicial authority over county buildings and properties. However, the judge's order is temporary until a full hearing on the mask mandate in late November. School districts across the state continue to release various masking requirements in the wake of this uncertainty. 
Texas schools are mandating masks regardless of the Governor's initial attempt to ban face coverings in schools which a U.S. Circuit Judge has since overturned. Although the court ruling may be a win for mask advocates, the Texas Education Authority no longer possesses the authority to fund schools based on virtual attendance - meaning state legislators have had to act. Limited funding for schools with virtual learners has been made available until 2023 with the passage of Texas S.B. 15.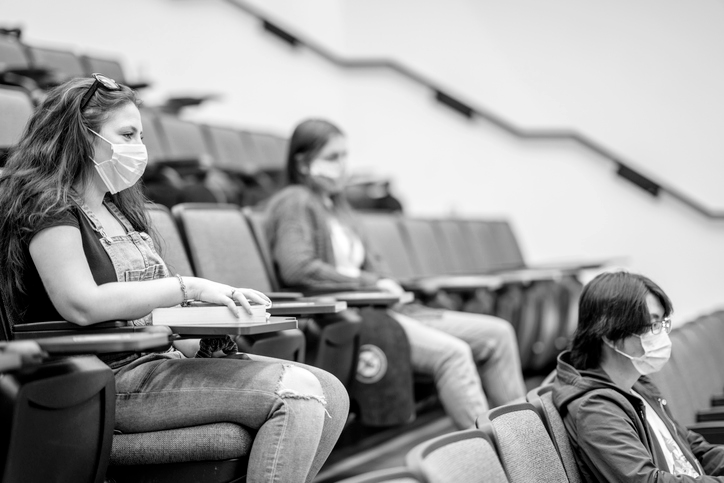 Florida has made headlines after Governor Ron DeSantis (R) issued an executive order banning mask mandates in response to local school boards considering such requirements. The battle for power continues as the Florida State Board of Education has authorized the State Commissioner of Education to investigate school districts that are requiring mask-wearing and, due to provisions in the Governor's executive order, risk losing their state funding. A Florida state circuit judge then handed down a ruling which bars the state from enforcing the mask mandate. This ruling, followed by a District Court of Appeals ruling, allowed the state to resume its effort to impose financial penalties on school districts defying the mask ban. 
There is some good news for Floridian private schools, though. Governor DeSantis's Department of Education has approved emergency school vouchers for parents to transfer their children out of public schools mandating masks. Parents can use these school vouchers to access private schools if they feel the COVID-19 protocols pose an educational or health risk to their children.
Lastly, the Biden administration has clarified that state governments cannot deny federal funding from schools implementing mask mandates. The administration is not stopping there either. Secretary Cardona has ordered the Office for Civil Rights to investigate states like Florida, which have instituted measures to ban masks in schools. 
Gain the Perspective You Need
In the ever-changing and patchwork regulatory landscape of COVID-19, Stateside actively monitors the key COVID-19 issues that impact your organization and bottom line. Let our perspective help you keep objectives on track by contacting one of our experts today.