By: Emily Reed, Senior Associate, Health Care Policy | August 17, 2021
As the Delta variant of COVID-19 continues to increase cases around the globe, how does this impact states decisions to implement mask and vaccine requirements? The Centers for Disease Control and Prevention (CDC) updated their mask guidance to state that individuals that live in places with "substantial" or "high" coronavirus cases should wear a mask indoors regardless of vaccination status. This update comes as new evidence is showing how highly transmissible the Delta variant is. According to the CDC, by the end of July, 80% of new U.S. COVID-19 cases were caused by the Delta variant. Several states have reimposed indoor mask mandates for vaccinated and unvaccinated individuals. This time around, as states begin to reconsider implementing mask mandates, they must now consider vaccination status – a component that did not exist at the beginning of the pandemic.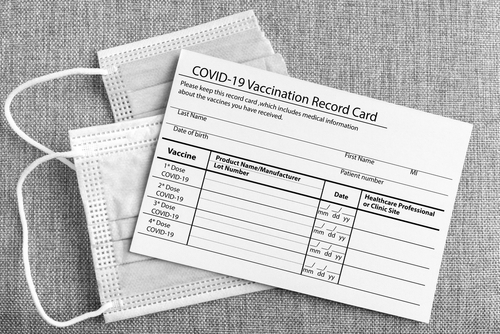 In addition to mask mandates, states, localities and the federal government are considering vaccine mandates. The Department of Veterans Affairs became the first agency to mandate vaccines to their employees. After the Department of Veterans Affairs mandate, President Biden required that federal workers sign forms attesting that they have been vaccinated – individuals that are not vaccinated must comply with the mandatory masking, testing, and social distancing requirements. The Pentagon is currently working to mandate vaccines for all active-duty military personnel. As the Delta variant continues to drive up new cases, multiple states, including California, Connecticut, and Hawaii have also placed vaccine mandates on several groups of workers in the public and private sectors. Under California's current guidance, individuals who work in health care facilities, and all individuals working in public and private schools must be vaccinated. Individuals who are not vaccinated must be tested frequently and wear a mask within their place of employment. 
View a sample of our latest State Employer COVID-19 Report. 
As states are imposing new additional mandates, we can help you track and report on updates. Our team has the expertise and perspective to generate custom reports, personalized to your organization's objectives. If you are interested in learning more, let's start a conversation today.