By: Edgar Velasco Senior Associate, State Budgets 
As states assess how their revenue has been affected by the COVID-19 pandemic, requests for additional federal aid have continued to increase. Questions about the shape this aid might take, or if any will be given, are being discussed as the U.S. House of Representatives considers new stimulus legislation and states begin to realize the extent of their budget shortfalls. 
Reservations over another round of federal aid have been expressed by Senators Mitch McConnell (R), Rick Scott (R), Florida Governor Ron DeSantis (R) and President Donald Trump (R), arguing that it serves as a "bailout" for states with previous fiscal problems. Others like Maryland Governor Larry Hogan (R) and New York Governor Andrew Cuomo (D), along with the "Big Seven" state and local officials organizations strongly support additional federal funding to backfill historic revenue losses produced by COVID-19 like that provided by the House HEROES Act. 
In an effort to find a middle ground, Arkansas Governor Asa Hutchinson (R), West Virginia Governor Jim Justice (R) and others who have requested additional aid, like Michigan Governor Gretchen Whitmer (D), are also asking the federal government to grant flexibility in using CARES Act funds already given to states in order to backfill revenue. The current CARES Act provided $150 billion for expenses that resulted from the COVID-19 public health emergency but restricted how the funds could be spent, limiting it to unforeseen expenses that were not in the previous budget.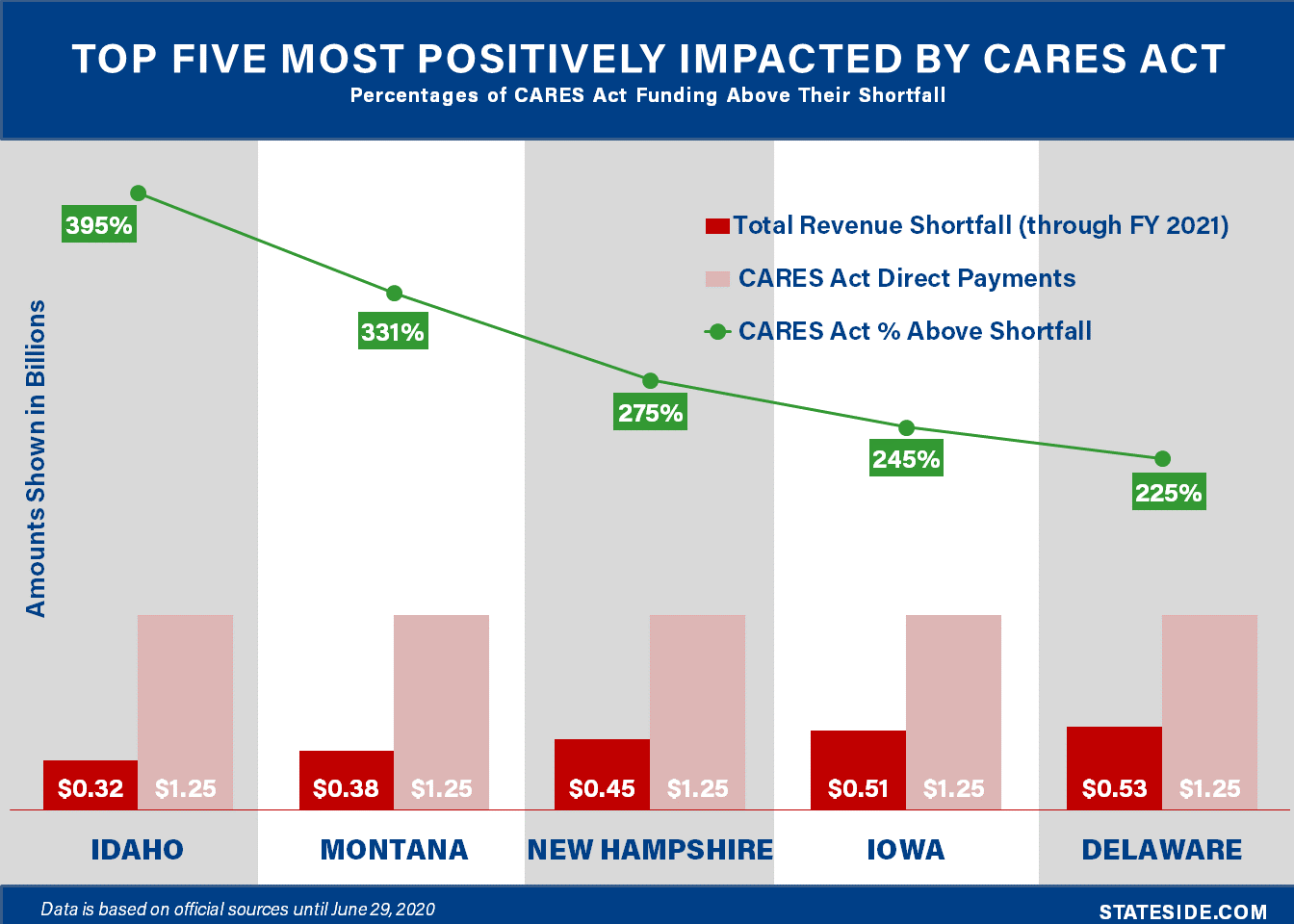 CARES Funds Flexibility: What does this mean for states? 
For some states, additional flexibility in CARES Act funds would result in a substantial revenue windfall, as the amount received from CARES funds is more than enough to cover projected revenue shortfalls. The funds were dispensed by population size but dedicated a minimum amount of $1.25 billion to each state, which resulted in states like Idaho, Montana, New Hampshire, Iowa and Delaware receiving the same amount regardless of their population differences. For these smaller states, CARES Act funding was as much as four times their projected revenue shortfall. 
For other states, the effects of increased flexibility in CARES funds varies greatly. Despite being among the recipients for the largest amount of CARES Act funds, states like California, Illinois and New York would still face significant shortfalls even after their so-called rainy day funds are factored in. This contrasts with Florida and Pennsylvania, which would cover their shortfalls and still have additional revenue.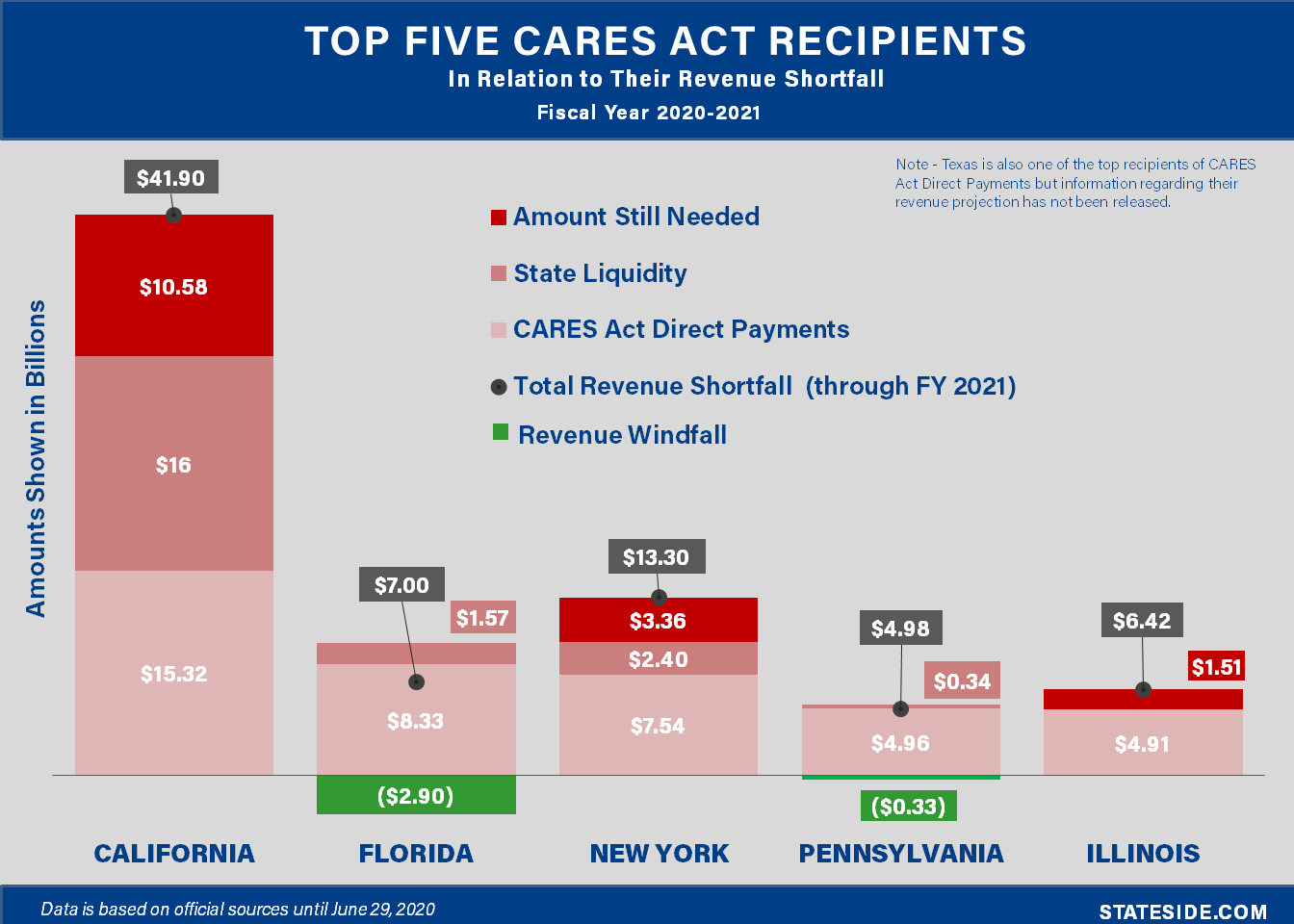 Navigating the next several months will be challenging for the states; Governors face the unwelcome options of covering revenue gaps through painful program cuts, raising taxes, accepting federal help or a combination of all three. With state governments facing unprecedented revenue losses, it appears likely that some form of additional federal help will be provided. CARES Act flexibility is a very likely "middle ground" among the current options being considered, but with increasing partisan rhetoric, infighting on the Hill and a consequential election nearing, it is difficult to say what kind of assistance will be provided to the states. 
For more information on State Budgets, contact us.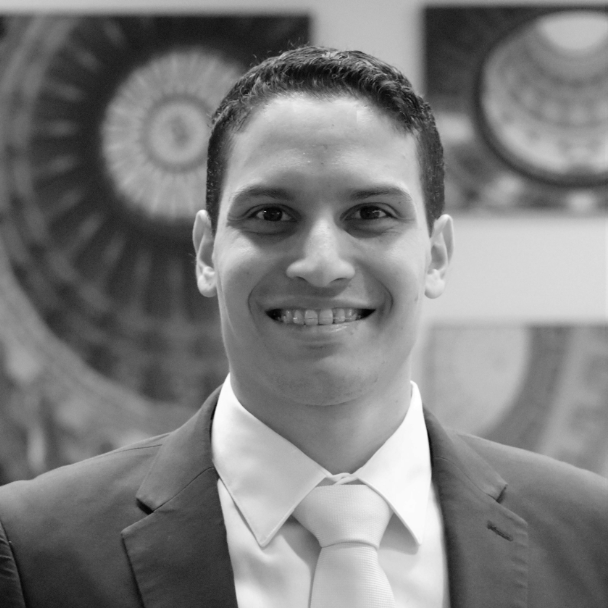 Edgar Velasco leads Stateside's monitoring and analysis of the many facets that make up state budget policy. Edgar has experience interning for the New York State Assembly, NASA, and MetLife, and has worked as a Legislative Assistant in the Puerto Rico State Senate for Majority Leader Carmelo Rios. Edgar passed the Chartered Financial Analyst (CFA) level 1 exam and has a passion for finance and fiscal issues, particularly as they intersect with public policy. Complete bio here.